Rirkrit Tiravanija
Selected Bibliography
2020
"NTU Centre for Contemporary Art Singapore / IdeasCity," E-Flux Architecture, February
Pisuthipan, Arusa, "Messages of freedom," Bangkok Post, February
"Bangkok Art Biennale Announces Theme of 2020 Edition," Artforum, January
Roome, Kristine, "'Fear Eats the Soul' – Rirkrit Tiravanija at Glenstone Museum," ARTE FUSE, January
Li, Vincent, "S.E.A. Focus: Inside Singapore's contemporary art fair via the iPhone camera rolls of its VIPs," BURO, January
Li, Toh Wen, "China artist makes a splash with swinging 'sampan'," The Straits Times, January
"12 things to do in the D.C. area this week," The Washington Post, January

2019
Ortega, Daniela, "Art Basel Miami Beach 'Conversations' Returns December 5th with the Art Fair," Miami Beach Times, December
Williams, Maxwell, "Meet the 6 Rising-Star Artists Competing for the Coveted $100,000 Hugo Boss Prize," Artnet News, November
"Who are the shortlisted artists for the 2020 Hugo Boss Prize," Yahoo! News, November
Hastings, Sophie, "Shanghai's Profile Is Rising. How Long Before It Becomes the Go-To Art City in China?," ARTNews, November
"Art event focuses on 'Escape routes'," TTR Weekly, November
Hastings, Sophie, "'The scene has exploded': China gets set to be leading global centre for art," The Guardian, November
Somvichian-Clausen, Austa, "Five Under-the-Radar Artists on Display at the New Glenstone," Inside Hook, November
"Bar Laika by e-flux," e-flux, November
"Untitled 2019," Ocula, October
"Join Columbia University MFA in Visual Arts for an Information Session and Open Studios," Hyperallergic, October
Jenkins, Mark, "At Glenstone, 'Fear Eats the Soul' includes a show-within-a-show — and free soup," The Washington Post, October
"Traversées \ Kimsooja," e-flux, October
Yang, Tristen, "Creative Time Celebrates Annual Gala Honoring Jenny Holzer," The Knockturnal, October
"Today's Family & Kids Activities in Queens-Oct 20 2019," NY Metro Parents, October
Lakin, Max, "When is Free Lunch Art?," Garage, October
Bernard, Julia, "Currying F[l]avor: Have Menu, Will Travel. Julia Bernard on Rirkrit Tiravanija at the Hirshhorn Museum and Sculpture Garden, Washington, D.C.," Texte Zur Kunst, September
"Rirkrit Tiravanija serves Mexican food, anti-capitalist maxims in opulent Maryland museum," The Art Newspaper, October
"Traversées," e-flux, September
"15 things to do in the D.C. area this weekend," The Washington Post, September
Crosbie-Jones, Max, "After the Academy: How Thai Contemporary Art Began," Frieze, September
Siegel Burke, Stephanie, "Things to See and Do in the Bethesda Area in September and October," Bethesda Magazine, August
Raicovich, Laura, "A Cookbook That Relishes the Impure and Adulterated," Hyperallergic, August
"The Frieze Futurist Cookbook," Frieze, August
"Issue 205," Frieze, August
Borin, Sopheavuthtey, "A history of Thai contemporary art," The Bangkok Post, August
Spellman, Lisa and Richard Prince, "Richard Prince and Lisa Spellman Regret Nothing The art-world exes on the occasion of the 35th anniversary of her 303 Gallery," Vulture, August
Kinsella, Eilee, "Pace Gallery Hires Hirshhorn Museum Curator Mark Beasley to Head Up Its New 'Live' Art Program in New York," Artnet, AugustKeener, Katherine, "Mark Beasley names curatorial director of Pace Live," ArtCritique, August
McMahon, Katherine, "Habitat: The Art of the Dinner Party, With New York Art Types Who Use Food to Foster Community," Art News, July
DaFoe, Taylor, "How Does a Gallery Stay in Business for 35 Years? Lisa Spellman on 303 Gallery's Staying Power and the Hardest Part of Being a Dealer," Artnet News, July
Keener, Katherine, "25 Artists That Have Defined Contemporary Art," Art Critique, July
"Philippe de Montebello Curates at Park Avenue Armory, and More: Morning Links from July 16, 2019," Artnews, July
La Force, Thessaly, "The 25 Works of Art That Define the Contemporary Age," The New York Times Style Magazine, July
Krishnamachari, Bosa, "Art, Unlimited," The Week, July
Tuten, Elizabeth, "Put Down Your Phone and Eat Curry at the Hirshhorn," Washington City Paper, July
Williams, Stephanie, "Pink Line Project founder Philippa Hughes shares her favorite spots in D.C.," The Washington Post, June
Russeth, Andrew, "MoMA PS1 Names Kate Fowle as Director," Artnews, June
Humphries, Stephen, "Welcome to the museum. Did you bring a spoon?," The Christian Science Monitor, June
Sheets, Hilarie M., "When Art Is More Than an Imitation of Life," The New York Times, June
Buck, Luisa, "Rirkrit Tiravanija Offers Cups of Sake and Space for Contemplation at the ICA," The Art Newspaper, June
"Gavin Brown's enterprise Closes its Lower Manhattan Space, South Africa's Goodman Gallery Expands to London, and More," Artforum, June
Judkis, Maura, "An Art Exhibit You Can Eat In. Actually, You Eating is part of the Art," Denton Record Chronicle, May
Landau, Lauren, "5 Ways To Have A Totally Free Weekend Around D.C.," DCist, May
"How a Bowl of Thai Curry Can Be An Artwork, a Conservation Starter and a Protest," South China Morning Post, May
Judkis, Maura, "When Eating Becomes Integral to Art," The Guam Daily Post, May
"Cooking As an Art, Vol. 3, With Rirkrit Tiravanija," The Ringer, May
Judkis, Maura, "An Art Exhibit You Can Eat in. Actually, You Eating is Part of the Art," The Washington Post, May
Peischel, Will, "Enjoy Free Curry and Protest-Inspired Art at This New Hirshhorn Exhibit,"
Washingtonian, May
"Red, Yellow, Green? Pick a Curry Colour, Thai Artist Dishes them out at US Museum," Star2, May
"Art Industry News: The Astronomers Who Took That Viral Black Hole Photo Now Want to Do a Live Video Feed + Other Stories," Artnet news, May
"Thai Artist Dishes Out Communal Curry at US Museum," CNA, May
Elder, Kara, "The Hirshhorn's Latest Art Exhibit Includes... Free Curry?" DCist, May
McKenna, Lyndsey, "10 Things To Do Around D.C. This Weekend," DCist, May
Lewis, Catherine P., "Things to Do in DC This Weekend (May 16-19): Zoorfari, Bike to Work Day, and D-Day Girls who Sabotaged the Nazis," Washingtonian, May
"18 Things To Do In the D.C. Area This Weekend," The Washington Post, May
Dingfelder, Sadie, "Rirkrit Tiravanija is Giving Out Free Curry at The Hirshhorn. We Asked Him to Explain Why," The Washington Post, May
Fabricant, Florence, "These Curries Are Works of Art," The New York Times, May
"14 things to do in the D.C. area this week," The Washington Post," May
McGrady, Clyde, "Car-free Streets and Cheese in a Box: Your Hill Horoscope," Roll Call, May
Lee, Ethan, "What You Didn't Know About Singaporean Artist Charles Lim's National Gallery Singapore Ng Teg Fong Roof Garden Commission," Buro 24-7 Singapore, May
Padua, Pat, "8 Exhibits To See (And Eat) In May," DCist, April
"17 Things to Do Around DC This May," Washingtonian, April
"Rirkrit Tiravanija Recalls Gretchen Bender's Iconic 'Total Recall'," Cultured Magazine, April
Wen Li, Toh, "A Living, Breathing Art Project," The Straits Times, April
Busta, Caroline, "Julieta Aranda Appointed Advisor to Art Basel Conservations," e-flux, April
Yao Gioiello, Lulu, "'Fades and Braids', the Short Film Exploring Asian Identity Through Hairstyles," Document Journal, April
Pollack, Barbara, "Speaking in Code: Artists from Thailand Find International Reach," Art News, April
Kaspar, Tobias, "Filming and Being Filmed," Provence Magazine, April
"Rirkrit Tiravanija: Who's Afraid of Red, Yellow, and Green," Smithsonian Institute, March
"Eugene Tan to Lead Singapore Art Museum," Artforum, March
Wen Li, Toh, "Overcoming Fear Through Art," The Straits Times, March
Losmithgul, Mary, "Contemporary Artists Bring Back Thailand's Forgotten Palace in Collaborative Exhibition," Prestige, March
"'Life to Come' at Metro Pictures, New York," Art News, February
Pholdhampalit, Khetsirin, "Singapore Gets to Enjoy Contemporary Thai Dining, Fashion, and Art - All with a Luxury Twist," The Nation,
February
"'appearing unannounced' at Rirkrit Tiravanija's Studio at Tambon Nam-bo-luang," Contemporary Art Daily, February
"Comps Insider: Ritvik Kar'19," Carleton Now, January

2018
Micchelli, Thomas, "Hoarding and Spending at Art Basel Miami Beach," Hyperallergic, December
Indrisek, Scott, "The Best Public Art of 2018," Artsy, December
"We Are Many: Art, The Political and Multiple Truths," Art Fix daily, November
Cook, Xerxes, "Three Artists Ponder The Future of Food at Magnus Nilsson's Fäviken," Interview, November
Zeiba, Drew, "Johnston Marklee selected to design permanent home for Philadelphia
Contemporary," The Architect's Newspaper, October
Selig-Addiss, Rosey, "When Artists are Tamed by the Institutions that Exhibit Them," Hyperallergic, October
On, Wenin Samila, "Absurdity in Paradise: Contemporary Thai Art Exhibition in Germany,"
Prestige, September
"Thai works goes on show in Germany," The Nation, August
Giles, Oliver,"5 Hong Kong Art Exhibitions To See In July," Hong Kong Tatler, July
Popescu, Adam, "Tobias Rehberger's Friends Are Always With Him," The New York Times, June
"Hong Kong art show 'In Search of Southeast Asia' explores the region's diversity," Malay Mail, June
Harrison, Anya, "Top Ten Booths at This Year's Basel," Blouin Artinfo, June
"5 things to do this weekend: 15-17 June," Buro 24/7, June
"A Conceptual Artist Sets The New York Times on Fire," The New York Times Style Magazine, June
"Rirkrit Tiravanija, Nikolaus Hirsch, Michel Müller DO WE DREAM UNDER THE SAME SKY," e-flux, May
"Behind the Paintings," The Nation, May
"National gallery Singapore's new exhibition unveils untold stories behind its massive art collection," Coconuts Singapore, May
Bloomberg, "Rirkrit Tiravanija on 'Brilliant Ideas'", Bloomberg, April
"Rirkrit Tiravanija's Pledges Of Allegiance Flag Flies Across 21 Locations In America," Broadway World, April
Russeth, Andrew, "Fear Eats the Soul, Rirkrit Tiravanija Flag Flies!," ArtNews, April
"'Ng Teng Fong Roof Garden Commission: Rirkrit Tiravanija' at National Gallery Singapore," Blouin Artinfo, April
Min-jee, Kim, "Merck Lights Up Luminale 2018 in Frankfurt to inspire the future of lighting solutions," Korea It Times, March
Tsui, Enid, "Singapore artist uses Straits Times to illustrate distortion of new media," South China Morning Post, February
Ditzig, Kathleen, "A Star is Born," Artforum, February
Phataranawik, Phatarawadee, "Thai contemporary art on top at Art Stage Singapore," The Nation, January
"A Look at Rirkrit Tiravanija's 'Bamboo Maze' in Singapore," News 18, January
"Navigate through this Bamboo Maze to Find a Teahouse on the Rooftop Garden of National Gallery Singapore, Coconuts Singapore, January
"A first look at Rirkrit Tiravanija's 'bamboo maze' in Singapore," Malay Mail Online, January
Nanda, Akshita, "Tea room in a bamboo maze on National Gallery rooftop," Straits Times, January
"Street art, new commissions on tap for Singapore Art Week," Malay Mail Online, January
""After Midnight: Fast Forward Art History," a panel with Molly Nesbit, Hilton Als, Yasmin Ramirez, and Ann Reynolds", E-Flux, January

2017
Smith, Roberta, "The Best Art of 2017," The New York Times, December
Hanley, William, " Rirkrit Tiravanija and the Politics of Cooking," Surface, December
"Creative Time Raises Artist Ann Hamilton's PLEDGES OF ALLEGIANCE Flag," Broadway World, December
Webb, Hilary, "Group Show: Petra Cortright, Judy Ledgerwood & More at 1301PE, Los Angeles," Blouinartinfo, December
"Bamboo maze planned for commission at National Gallery Singapore," The Malay Mail Online, December
Binlot, Ann, "Art Basel Global Director Marc Spiegler Reflects On A Decade With The World's Premier Art Fair," Forbes, December
Carrigan, Margaret, "Vote for Your Favorite Socially Engaged Art Project This Weekend at the Queens Museum," Observer, December
Gerlis, Melanie, "Art on its sleeve," Financial Times, December
Kinsella, Eileen, "A 'Shazam' for Art Fairs? The Company Behind Art Basel Looks to Own the Future With a Cutting-Edge New App," artnet, November
Miller, Nicole, "Anger Management," The Brooklyn Rail, November
Davkowski, Colin, "Art you can touch, taste and hear in new Albright-Knox show," The Buffalo News, October
Yablonsky, Linda, "Deep Frieze," Artforum, October
Cascone, Sarah, "Joan Joanas, Julie Mehretu, and Other All-Star Artists Create Posters Opposing Trump's Immigration Ban," Artnet News, September
Pinl, Gary, "The 10 Must-see Art Shows Opening This Week" Paper, September
Seung-woo, Kang, "Merk unceils new facade concept at Seoul Biennale," The Korea Times, August
Colman, David, "A Catskills Art Scene Makes a Splash With Free Curry," The New York Times, August
Smith, Roberta, "What to See in New York City Art Galleries This Week," The New York Times, August
"Creative Time Raises Artist Nari Ward's PLEDGES OF ALLEGIANCE Flag" Broadway World, August
McGlynn,Tom,"Disappering, Inc.", The Brooklyn Rail, July
"Portikus XXX, 2017" e-Flux, July
Harris, Gareth, "Paris exhibition and auction throw spotlight on refugee NGOs in France," The Art Newspaper, July
Sayej, Nadja, "'End of Times; Beginning of Times': the ARoS Triennial in Denmark Stares Down Climate Change," ArtNews, July
"Asean though its art," The Nation, June
Sargent, Antwaun, "81 Artists Explore the Newspaper as Art Object," Creators, June
Carrigan, Margaret, "When the New York Times Becomes Art," Artsy, June
"At STPI creative workshop, four artists collaborate on an exhibition of 'exquisite trust'," DesignBoom, April
Miller, M.H., "Protest Art in the Era of Trump," The New York Times Style Magazine, February
Linden, Liz, "Alone in the Crowd," Taylor & Francis online, February

2016
Farago, Jason, "Politics and Commerce Collide at Art Basel Miami Beach," The New York Times, December
AFP, "Trump, politics on the mind at Art Basel Miami Beach," Bangkok Post, December
McKean, Cameron Allan, "Sci-fi and fact at the Okayama Art Summit," The Japan Times, November
"20 Years of the Hugo Boss Prize," T Magazine, October
Phataranawik, Phatarawadee, "Tang reboots with a bang," The Nation, September
Cascone, Sarah, "Rirkrit Tiravanija and Tomas Vu to Open Surf Shop at UNTITLED Miami Beach," Artnet News, September
Freeman, Nate, "Hancock, New York's Local Newspaper Celebrates 'The Gavin Brown Experience'," ArtNews, September
Williams, Gisela, "The Professional Pop-Up Artist," The New York Times Style Magazine, July
Knight, Christopher, "Review Current: LA' art biennial: Water may be the theme, but gas is what you'll need to see it all," Los Angeles Times, July
Spencer, Samuel, "Rirkrit Tiravanija Brings Ping Pong to Amsterdam's Museumplein," Blouin ArtInfo, June
Furdock, Nancy, "From Engine Oil to Oil on Canvas," Destination: Hancock, June
Grau, Donatien, "Picnic in Carrara," ArtReview Asia, Spring
Pongpipat, Kaona, "Fundraising for the land," Bangkok Post, March
Miller, M.H., "Creative Time's 2016 Gala Will Honor Craig Robins and Rirkrit Tiravanija," Artnews, March
Collins, Shay, "Sprawling Memory: Thai Modern Art at the Johnson," The Cornell Daily Sun, January

2014
Ting, Lisabel, "Artists replicate children's game," Straits Times, December
Tiravanija, Rirkrit, "Carl Michael von Hauswolff," Monopol, December
Johnson, Ken and Schwendener, Martha, "Strolling an Island of Creativity," The New York Times, May
Veal, Clare, "Bringing the Land Foundation Back to Earth: a new model for the critical analysis of relational art," Journal of Aesthetics & Culture
do it, Catalogue and Touring Exhibition (curated by Hans Ulrich Obrist)

2013
Tommasini, Anthony, "In Space You Can Still Hear the Drones", The New York Times, March 21
Gander, Ryan, "Artists' Cocktails," Dent-de-Leone, London, p. 109
Tiravanija, Rirkrit, and Sarah Sze, "Thing Theories," Artforum, June
Rees, Simon, "U.F.O.-Naut (Július Koller) orchestrated by Rirkrit Tiravanija," Art Agenda, May
Simonini, Ross, "Rirkrit Tiravanija Lights Stockhausen at the Armory," Art in America, April
Santanachote, Perry, "Karlheinz Stockhausen's Oktophonie..," Huffington Post Blog, March
"New York Artists Now," GalleristNY, February

2012
"Best of 2012: The Artist's Artists," Artforum, December
Birnbaum, Daniel, "Rirkrit Tiravanija's Astronaut," Artforum, December
Burris, Jennifer, "Fear Eats the Soul: The Paris Triennale 2012," Afterall, November
Joselit, David, After Art, Princeton University Press, October
Holden, Stephen, "Rural Life Seen Through a Man Who Has Lived Many Seasons," The New York Times, July 16
Henely, Kalvin, "Review," Slant, July 16
Atkinson, Michael, "Review," The Village Voice, July 11
Jovanovic, Rozalia, "Let's Make a Deal," The New York Observer, May 28
Cashdan, Marina, "Frieze New York 2012," Wallpaper*, May 8
Miller, Michael H., "Is That a Sausage at Your Art Fair, or Are You Just Happy to See Me?" GalleristNY, May 7
"Saltz: Why the Frieze Art Fair Could Solve the New York Art Fair Problem," New York Magazine, May 5
"'Hulk' Takes Frieze island," New York Post, May 5
Kim, I., "AO On Site With Photoset – New York: Frieze Art Fair on Randall's Island, May 4- 7, 2012," Art Observed, May 4
L'Officiel Art No.1, April
Schlageter, Abby, "Sustainable Culture: In The Land of Rirkrit Tiravanija," AnOther, April
Stange, Raimar, "I am not interested in leaving things behind, but ideas," Spike, April
Wyma, Chloe, "22 Questions for New Socrates Sculpture Park Director John Hartfield," Blouin Artinfo, January 10
Andress, Sarah, "Rirkrit Tiravanija," Art in Print, January/February

2011
Vogel, Carol, "Meals as Art at MoMA; David Altmejd at Peter Brant's Gallery," The New York Times, October 27
Pollack, Maika, "Occupy Morgan Library: 'David, Delacroix, and Revolutionary France – Drawings from the Louvre'," New York Observer, October 18
Tiravanija, Rirkrit, "Ghosts in the Projector," Apichatpong Weerawthakul, New Museum, edit. Gary Carrion-Murayari and Massimiliano Gioni
Hirsh, Faye, "Passport, Please," Art in America, June/July
Pym, William, "Rirkrit Tiravanija – Making Conversation", Art Asia Pacific, May/April
Decter, Joshua, "Rirkrit Tiravanija," Artforum, May
Gopnik, Blake, "Cooking Up a Whole New Form of Art," Newsweek, March 14
Russeth, Andrew, "Review, 16 miles of String (16miles.com)," March 14
Critic's Pick, "Rirkrit Tiravanija, "Fear Eats the Soul'," Time Out New York, March
Hirsch, Faye, "Rirkrit's Fare," ArtinAmerica.com, March 14
Tiravanija, Rirkrit, "Pierre Huyghe," Interview, January
Schlaegel, Andreas, "Absolute = Obsolete?" Flash Art, January/February
Knowles, Alison, and Rirkrit Tiravanija, Men and Women commonly Dress Alike, Three Star Books, March

2010
Jones, Kristin M., "Chronicles of a Medium in Crisis," The Wall Street Journal, December 16
Gopnik, Blake, "The Last Newspaper," The Washington Post, October 21
Cotter, Holland, "Intersecting in the Digital Age," The New York Times, October 8
Spalding, David, "Interview with Rirkrit Tiravanija," Artinfo, January 13

2009
Ono, Yoko, and Rirkrit Tiravanija, "In Another Country," Artforum, Summer 2009, p. 280-283
Lebowitz, Cathy, "Review," Art in America, January, p. 108
Velasco, David, "500 Words, John Giorno", Artforum, January 10

2008
Porrero, Ricardo, "Activista del Intercambio," Codigo, December–January.
Smith, Roberta, "Review," The New York Times, December 12
Madoff, Steven Henry, "Friends With Benefits," Artforum.com, October 30
Cotter, Holland, "Review," The New York Times, September 18
Cohen, David, "The Conceptual Provocateur: Rirkrit Tiravanija," New York Sun, September 18
Noe, Paola, "Critics' Picks," Artforum.com, May
Browne, Alix, "Asian Fusion," T Magazine, March
Sherwin, Skye, "Encounters of the Third Kind," ArtReview, March, p. 40
Coulson, Amanda, "Consulting the Atlas," Art on Paper, January/February, p. 33-34
Frank, Peter, "Our Fair City," LA Weekly, January 9

2007
Mertens, Brian, "Rirkrit Tiravanija Launches New Bangkok Venture," Art Asia Pacific, Winter, p. 55
"Spirituality," Art Asia Pacific, Winter, p. 82-91
Drobnick, Jim, "Sometimes It's Good to Put Up a Couple of Walls," OCAD Sketch, Spring, p. 8-11
Baumann, Daniel, "Press Release by," Used Future 20, Basel, Switzerland
Saltz, Jerry, "Conspicuous Consumption," New York Magazine, May 14, p.88
"Gordon Matta-Clark and Rirkrit Tiravanija," New Yorker, May 7, p. 14
Kerr, Merrily, "Matta-Clark/Tiravanija," Time Out New York, April 26–May 2, p. 106
Smith, Roberta, "Space Redefined in Chelsea," The New York Times, April 13
Orden, Abraham, "The Minute," Artnet.com, April 6
Lee, Carol, "Rirkrit Tiravanija and Gordon Matta-Clark United – And it Tastes So Good!" Papermag.com, March 23
Neil, Jonathan T.D., "Tales From the City: New York," Artreview, March, p.48
Lütticken, Sven, "Black Bloc, White Penguin: Reconsidering Representation Critique," Artforum, March, p. 298-303, 331
Tiravanija, Rirkrit, "Almanac: Influence Today and Tomorrow," Art Asia Pacific, p. 225
Rattemeyer, Christian, "27th São Paulo Bienial," Artforum, February, p. 287-288

2006
Moulène, Claire, Imaginaire: Mode d'Emploi, 'Art contemporain et lien social,' Editions Cercle d'Art, Paris, France
Andrews, Max, ed., Land Art: A Cultural Ecology Handbook, RSA, London, UK
Thomas, Rachel, Philippe Pareno, et. al., All Hawaii Entrées / Lunar Reggae, Irish Museum of Modern Art, Dublin, Ireland, and Charta, Milan, Italy
All the Best: The Deutsche Bank Collection and Zaha Hadid, Deutsche Bank, Frankfurt, Germany
Goncharov, Kathleen, "Review: Whitney Biennial," Tema Celeste, no. 116, p. 86-87
Blind Date, Deutsche Bank, Frankfurt, Germany
Mooney, Christopher, "Review," Modern Painters, April, p. 117
Hoptman, Laura, "Give Peace Another Chance," ArtReview, March, p.28-29
"The Artists Talk: A Cross Section of the Art Life in Berlin," Flash Art, March/April, p. 82-87
Iles, Chrissie, and Philippe Vergne, Whitney Biennial: Day For Night, exh. cat., The Whitney Museum of American Art, New York
Tiravanija, Rirkrit, "Work in Progress," V magazine, Spring, p. 122
Petlin, Irving, Mark di Suvero, and Rirkrit Tiravanija, "Peace Tower," Artforum, March p. 252-257
Griffin, Tim, "Review: Lyon Biennale," Artforum, February, p. 205, 230
Morton, Tom, and Nancy Spector, "Retrospectives," Frieze, January/February. p. 115-116
Griffin, Tim, Chrissie Iles, and Philippe Vergne, "Cabaret License," Artforum, January, p. 94-96

2005
Tomkins, Calvin, "Shall We Dance", The New Yorker
Grosenick, Uta, Art Now: Vol. 2, Taschen, Cologne, Germany
Birnbaum, Daniel, "Best of 2005," Artforum, December, p. 260-261
Iles, Chrissie, "Film, Best of 2005," Artforum, December, p. 58
McCormack, Christopher, "Previews," Contemporary, no. 75, p. 51
Dorment, Richard, "The Exhibition That Says, Make Yourself at Home," The Telegraph, July 12
Darwent, Charles, "Make Yourself Comfy: The Artist Is at Home," The Independent, July 17
Cooper, Emmanuel, "Make Yourself at Home…," Tribune, August 5/19
Martin, Francesca, "Checklist," British Vogue, August, p. 53
Lewis, Ben, "Private View," Prospect, August, p. 55
O'Connell, Alex, "Art Notebook," The Times, July 28
Januszczak, Waldemar, "Home Is Where the Art Isn't," The Sunday Times, July 24, p. 10
Jennings, Rose, "There's Plenty of Room for Manoeuvre," The Observer, July 24
Hanks, Robert, "The Week in Radio," The Independent, July 23
Kent, Sarah, "Food for Thought," Time Out London, July 20
Croft, Catherine, "Plywood Homes from Home," Building Design, July 15
"Review," London Evening Standard, July 15
Searle, Adrian, "Make Yourself at Home," Guardian, July 12
Güner, Fisun, "Review," Metro London, July 6
Leitch, Luke, "Home Is Where the Art Is," London Evening Standard, July 5
Dannatt, Adrian, "Interview," The Art Newspaper, p. 36
Baal, Iphigenia, "Home Base: Rirkrit Tiravanija," Dazed & Confused, July, p. 154
Cripps, Charlotte, "Everyone Back to My Pad," The Independent, June 29
Buck, Louisa, "Preview," RA, Summer
Griffin, Tim (moderator), "Remote Possibilities: A Roundtable Discussion on Land Art's Changing Terrain," Artforum, Summer, p. 288-295, 366
Joselit, David, "Navigating the New Territory," Artforum, Summer, p. 276-279
Birnbaum, Daniel, "The Lay of the Land," Artforum, Summer, p. 270-274, 346
Bishop, Claire, Installation Art, Tate Publishing, London, UK
Laubard, Charlotte, "Review," Flash Art, May/June, p. 152-153
"An Interview with Rirkrit Tiravanija," Asian Art Newspaper, April, p. 6-7
Wilcox, T.J., "Personal Affects," Artforum, April, p. 165
Fox, Dan, "Welcome to the Real World," Frieze, April, p. 72-76, cover
Waltener, Shane, "Review," Modern Painters, April, p. 113
Cotter, Holland, "Work Whose Medium Is Indeed Its Message," The New York Times, March 18
Moisdon, Stéphanie, "Rirkrit Tiravanija: Artiste Relationnel?" Beaux-Arts, March
Ardenne, Paul, "Review," Artpress, March
Bishop, Claire, "But is it – Installation Art?" Tate, Etc. 3, Spring, p. 26-35
Lutticken, Sven, "Review," Artforum 43, no. 6, February, p. 164-165
Sheets, Hilarie M., "Underrated Overrated (Paul Ha)", ARTnews. January, p. 108
"News: Prizes," ARTnews. January, p. 54
"News: Prizes and Competitions," Flash Art, January–February, p. 45

2004
Parreno, Philippe, Bruce Sterling, and Rirkrit Tiravanija, A Retrospective (Tomorrow is another fine day), Museum Boijmans Van Beuningen, Rotterdam, Netherlands
Bajo, Delia, and Carey Brainard, "In Conversation," The Brooklyn Rail, February, p. 21-22
Social Capital, Forms of Interaction, The Whitney Museum of American Art, New York

2003
"Review," The New Yorker, November 10, p. 27
Bollen, Christopher, "Critics' Picks," Artforum.com, October
Cavallucci, Fabio, "Work," Art in Progress, April/June, p. 10
Floriani, Giorgia, "Work," Art in Progress, April/June, p. 9
Culpan, Laura Jane, "Work," Art in Progress, April/June, p. 22
Tetsuya, Ozaki, Invitation, June, p. 59
Quote, ArtReview, July/August, p. 49
Gopnik, Blake, "Rirkrit Tiravanija Wins Smithsonian's Lucelia Artist Award" The Washington Post, April 9
Hermann, Matthias, Philippe Parreno, Rirkrit Tiravanija, and Andreas Spiegl, Secession, cat., Vienna, Austria
Stange, Raimar, Zuruck in die Kunst, Rogner & Bernhard bei Zweitasendeins, p. 119
"The 80's," Artforum, March, p. 214

2002
Dusini, Mathias, "Review: Secession, Vienna," Frieze, November, p. 110
Boers, Waling, "Interview, p.96-97," in Public Affairs, Kunsthaus Zürich, Zürich, Switzerland
Curtis, Penelope, The Object Sculpture, The Henry Moore Institute, Leeds, UK
Kempkes, Anke, Art Now, Taschen, Cologne, Germany
Fallon, Roberta, "Spiritual Comfort," Artnet.com, May 10
"Canvas," Art News, May
Volk, Gregory, "Back to the Bosphorus," Art in America, March, p. 43-47 (illustrations)

2001
Dziewior, Yilmaz, Art Now, Taschen, Cologne, Germany
Baldon, Diana, "Ein/raümen in Hamburg," Tema Celeste, January/February, p. 116
Herbstreuth, Peter, "Held der Arbeit," Der Tagesspiegel, July 28
Chapuis, Yvonne, "L'Espace d'action Inconditionnelle," Parachute, Winter/Spring
Press Release, Kunstverein Wolfsburg, March 9
Erickson, Karl, "The Free Spot," In These Times, August 20
Frangenberg, Frank, "Frentzens welke Kranze," Suddeustche Zeitung, June 26, p. 17

2000
Stange, Raimar, "ein/raumen," in Das Kunstbulletin, no. 12, der Hamburg Kunsthalle, p. 36
Winter, Peter, Kassen Katzen, and Karl V., Frankfurter Allgemeine Zeitung, November 20, p. 54
Vergez, Juan, "Review," ARCO Elective Affinities, September, p. 14
Ackermann, Franz, and Rirkrit Tiravanija, "RE public," Grazer Kunstverein, October, p. 63-65
Wolfs, Rein, "The Social Capital Today," Art Land 6, no. 1, p. 5
Boers, Waling, "Reality is a friend of mine, Interview with Rirkrit Tiravanija," Material, Spring/Summer, no. 3, p. 44-46
Continental Shift, Ludwig Forum: Aachen, Germany
Wittneven, Kathrin, "Zeichne dich selbst," Der Tagesspiegel, July 15, p. 32
Lonehood, Lex, "Free Rent: Rirkrit Tiravanija's Experiment in Living," Citytripping.com, August 1
Lintzel, Aram, "Liebst du much wirklich?" Frankfurter Allegemeine Zeitun, July 14, p. 6
Gardner, Belinda Grace, "Verfuhrung des Blicks," Das Haus der Kunst, Munchen/Hamburg, Germany, p. 175
Memba, Javier Okupas, "yvagabundos acuden a cenar a una galería de arte," El Mundo, February 14
Murria, Alicia, "Rirkrit Tiravanija," Revista Lapiz, March
Llorca, Pablo, "Modelo de artista," El Periodico del Arte, February
"Ririkrit Tiravanija," Arte publico, Antiquaria
Stange, Raimar, "Rirkrit Tiravanija," Artist Kunstmagazin, January, p. 22-26
"The Art of Eating Curry," Composite, Tokyo, June
Figaro Japon, May
Spa, Tokyo, May
Brutus, Tokyo, April

1999
Berwick, Carly, "While Some Live for Art, Others Live in It," The New York Times, August 8
Boggs, Sheri, "Sitting Down to Art," The Inlander, April 14
Knight, Christopher, "L.A. Map Makes the Invisible Plain," Los Angeles Times, July 23
Hunt, David, "Faraway and Nearby, The Province of Telepresence," Camerawork, Spring/Summer, p. 26-29
Scott, Andrea K., "Art Reviews: 'Mi casa, su casa'," Time Out New York, June 10–17
Wong, Gloria M., "Quick Takes," Bazaar, June, p. 88
"Living with Art at Gavin Brown's Enterprise," The Art Newspaper, June
Saltz, Jerry, "Rising Tide," The Village Voice, June 29, p. 157
Saltz, Jerry, "Resident Alien," The Village Voice, July 7, p. 157
Gilson, Nancy, "Eye of the beholder," The Columbus Dispatch, January 27, p.8E
Pettus, Jason, " Extended Stay," Cake Walk, Fall, p. 58-59
Joyce, Julie, "Rirkrit Tiravanija and Lincoln Tobier," Art/Text 67, p. 90
Gilson, Nancy, "Eye of the beholder," The Columbus Dispatch, January 27
Gellatly, Andrew, "Cities on the Move," Frieze, September/October
Siegel, Katy, "Rirkrit Tiravanija," Artforum, October, p. 146
Kazakov, Rafaelo, "Rirkrit Tiravanija," The New York Art World, September, p. 14
Elms, Anthony, "Rirkrit Tiravanija," The New Art Examiner, October, p. 47-48
Pinchbeck, Daniel, "NY artist Q&A, Rirkrit Tiravanija," The Art Newspaper, July–August
Sachs, Brita, "Bei Anruf Kunst," Frankfurter Allgemeine Zeitung, December 16, p. 53
Sanders, Joel, "Frames of mind," Artforum, November, p. 126-131
Nomblot, Javier Rubio, "Rirkrit Tiravanija: diez propuestas para Madrid," El punto de las Artes, December, p. 10-20
Szeemann. Harald, and Rirkrit Tiravanija, Katalog zur Ausstellung dAPERTutto, 48
Esposizone Internazionale d'Arte, La Biennale di Venezia, p. 162-165
N.N., "Museum Het Domein presenteert Ex-tension," Trompetter, June 30
Fischer, Tine, and Mikkel Eskjaer, "Spis en film," Kunstmagasinet 1%, no. 5, February
Tiravanija, Rirkrit, Dreams, (Francesco Bonami, Hans Ulrich Obrist)
Lind, Maria, "Raumnachbildungen und Erfahrungsraume," Parkett, no. 54, p. 186-190
Wuffen, Thomas, "Berlin Biennale," Kunstforum International, January/February
Tiravanija, Rirkrit, "Artist Comment," BT, February, p. 41
Berg, Ronald, "Jeder Mensch ein Pop-Star," Zitty, no. 2, p. 50
Wolfs, Rein, "Ein bisschen Wirklichkeit und bisschen Kunst," fon 33, S. 2-4
Phillips, Christopher, "Art for an Unfinished City," Art in America, January, p. 62-69

1998
Ammann, Rene, "Review," Artforum, November, p. 110
Kraynak, Janet, "Rirkrit Tiravanija's Liability*," Documents, Fall, p. 26-40
Seidel, Miriam, "On the Road," Philadelphia Weekly, April 29
Sozanski, Edward J., "It's a cross-country trip – but is it art?" The Philadelphia Inquirer, April 19
New York Times, May 1
Hanru, Hou, and Hans Ulrich-Obrist, "Cities on the Move," Secession, CAPC Musée d'Art Contemporain de Bordeaux, France
Kunstlerhaus Bregenz, "KunstlerInnen," 50 Gesprache, p. 229-231
Koh, Germaine, Crossings, cat., p. 168
m.b., "Schnee und Nudeln," Salzburg Nachrichten, December 5
Greenleaf, Ken, "Bowdoin has a sleeper in 'Embedded Metaphor'," Art Review, February 22
"Review of 'Embedded Metaphor'," Virginia Beach Sun, April 17
Nigelhell, Franz, "Symbolische Architektur," Neue Zeit, December 4
Hofmann-Sewera, Kathi, "Kommunikative Kunstverkaufer," Kleine Zeitung, November 29
Stefani, Gudio, "Der Kurator Rein Wolfs zur Ausstellung 'Das soziale Kapital'," Interview
Strauss, Dorthea, "Basic Needs," Kunst-Bulletin, September 22–29
Descombes, Mireille, "Achetez vos spaghetti au Musée," L'Hebdo, August 27
Haag, Vera, "Jammen inmitten von Thaiduften," Toaster, July/August
Cruvell (kcd.), "Galeriesprengend," Frankfurter Allgemeine Zeitung, November 28
Saltz, Jerry (hrsg.), An Ideal Syllabus, London
Phataranawik, Phatarawadee, "Rirkrit Tiravanija, in cream," contemporary art culture, Phaidon, London, UK, p. 400-403
Gorris, Lothar, and U. Wiensowski, "Ingeborg, Kunst-oder was?" Spiegel Kultur Extra, October, p. 12-17
Beil, Ralf, "Rirkrit Tiravanija," Kunstforum International, October-November, Bd. 142, S. 452-3
Imdahl, Georg, "Leben im Supermarkt," Frankfurter Allgemein Zeitung, October 6, p. 46

1997
Rirkrit Tiravanija, Flash Art 31, Summer, p. 85
Rooseum, Center for Contemporary Art, Katalog zum 10-jahrigen Bestehen, p. 36 Kunsthaus Bregenz (hrsg.), "KunstlerInnen," 50 Gesprache, p. 229-231
Lind, Maria, "Copies. Reflections. Models," Index, no. 21, p. 68-75
Nemeczek, Alfred, "Kunst als Dienstleistung," Art, no. 5, May, p. 26-35
Herbstreuth, Peter, "Rirkrit Tiravanija," Kunstforum, April–June, p.349-350
Hanru, Hou, and Hans-Ulrich Obrist, "Cities on the Move," Secession, CAPC Musée d'Art Contemporain de Bordeaux, France
Drobnick, Jim, "Reveries, Assaults and Evaporating Presences: Olfactory Dimensions in Contemporary Art," Parachute, Winter/Spring, p. 10-19 (illustrations)
Smith, Roberta, "Finding Art in the Artifacts of the Masses," The New York Times, December 1
Rimanelli, David, "A/Drift," Artforum, February, p. 83
Ekeberg, Jonas, "Rirkrit Tiravanija," Hyperfoto, no. 3-4, p. 25
Lufty, Carol, and Lynn Gumpert, "A lot to Digest," Art News, May, p. 150-153
"Review," Time Out New York, April 24–May 1, p. 47
Performance Anxiety, cat., Museum of Contemporary Art Chicago, Chicago
Thinking Print, cat., Museum of Modern Art, New York
Berger, Laurel, ARTnews, March, p. 94
Dziewior, Yilmaz, "Gastfreundlich," neue bilbende kunst, February/March, p. 8
Decter, Joshua, a/drift, cat., p. 10
Schaechterle, Beatrice, "Die Kunst Des Handelns," Noema, December/January, p. 48
Tiravanija, Rirkrit, "Rirkrit Tiravanija Talks with Peter Fischl and David Weiss," Artforum, October, p. 78
Kawai, Sumi, "Rirkrit Tiravanija," BT, June, p. 41-44
Smith, Roberta, "Savoring a Medium Whose Bite Has Grown With Age," The New York Times, June 21
Kittelmann, Udo, Rirkrit Tiravanija Untitled, 1996 (tomorrow is another day), cat.
"hierin: Rirkrit Tiravanija in einem Interview mit Rochelle Steiner," in Artist's Interviews and Statements in the Nineties, ed. Gabriele Detterer, p. 217-222
N.N., "Kommunikatives Maltaschen-Mahl statt einer steifen Vernissage," Ludwigsburger Kreiszeitung, April 28
N.N., "Rirkrit Tiravanija in der Villa Franck," Ludwigsburger Wochenblatt, April 30 Winkelmann, Jan, "und noch ein Essen," Blitz Review
N.N., "Spezifische Situationen," Lift
Fechner-Smarsly, Thomas, "Einbaukunst," Frankfurter Rundschau, July 7
Hoffmann, Gabriele, "Kochkunst," Kultur, June
Schaecher, Marko, "Radieschen fur die Statisten," Stuttgarter Nachrichten, June 26
Schroter, Lorenz, "Maultasche goes Art," Alles ist Kunst, Cosmosguide, Mai Review, Time Out New York, April 24–May 1
Stellwaag, Karin, "Kunsttest-die interessantesten Ausstellungen in April," Prinz, Kunst Arbeit Katalog, Stuttgart, Germany
Steiner, Barbara, and Kunstverein Ludwigsburg, "Rirkrit Tiravanija – Kochbuch," Ludwigsburger, Germany
Institut fur moderne Kunst Nurnberg, "Walking through society," Jahrbuch, Nurnberg, Germany
Marcori, Roxana, Diana Murphy, and Eve Sinaiko, New Art, New York
Hantelmann, Dorothea, "Faust und Biberkopf," Zitty, no. 23, p. 86
Dobrynski, Judith, "A Popular Couple Charge into the Future of Art, but in Opposite Directions," The New York Times, September 2
Kisters, Jurgen, and Rirkrit Tiravanija, "Asthetik des Reisens," Kunstforum, February–May, p. 412-414
S.W., "A Cue from Kids," Art and Hippies, December
Kisters, Jurgen, "Zum Feiern und Schlafen in den Kolner Kunstverein," Kölner Stadtanzeiger, no. 2,3. January
Herbstreuth, Peter, "Wie im Bild, so im Leben," Der Tagesspiegel, March 8
Hainley, Bruce, "Where Are We Going? And What are we Doing? Rirkrit Tiravanija's Art of Living," Artforum, February, p. 54

1996
VN-kapi, "Kunsthalle als interaktives Studio," Voralberger Nachrichten, December 24
Blase, Christoph, "Die Beobachtung einer Teestube," FAZ, no. 296, December 19, p. 34
Steiner, Juri, "Rehearsal Studio No. 6," Neue Züricher Zeitung, December 13
Hedinger, Johannes M., "Rirkrit Tiravanija," Saiten, December
Aukeman, Anastasia, "Small Budgets, Large Ambitions," ART News, p. 48-54
Thiele, Carmela, "Des Kunstlers New Yorker Studio fur Koln kopiert," Art, no. 11, November, p. 148
Schoch, Ursula Badrutt, "Mobel schleppen und reden," St. Galler Tagblatt, November 28
Mettler, Louis, "Ver-rucktes, Raume, Begegnungen," Appenzeller Zeitung, November 23, p. 17
Maurer, Simon, "Jam un Minestrone, buddhistisch," Tagesanzeiger, November 27, p. 81
N.N., "Von Krusi bis Techno," Anzeiger, November 26
Mettler, Louis, "Tiravanijas und Altenburgera 'Sozialskulpturen' in der Kunsthalle: Dinge ver-rucken, Raume schafen, begegnen," Die Ostschweiz, November 23
Dziewor, Yilmaz, "Rirkrit Tiravanija," Artforum International, September, p. 14
Marger, Mary Ann, "Not-so-sweet dreams," The New York Times, October 11
Aperto, cat., Venice Biennale, Venice, Italy, curated by Matthew Slotover
Volkart, Yvonne, "Kommunikation," annabelle, no. 22, p. 15
Strauss, Dorothea, "Let's play together," fon, no. 2
Wiensowski, Ingeborg, "Rirkrit Tiravanijas," Spiegels Extra, p. 22
Rohr-Bongard, Linde, "Kunstkompass," Capital, November, p. 282-283
Weh, Vitus, "Fast nichts/almost invisible," Kunstforum International, October
Stellwaag, Karin, "Beinahe unsichtbar," Stuttgarter Zeitung, August 7
Pesch, Martin, "Kleine winzige und unauffallige Kunst," Die Tageszeitung, August 20
Schwitzler, Joachim, "Viel mehr als nichts," Thurgauer Volksfreund, July 16
Kawai, Sumi, "Rirkrit Tiravanija," BT, June, p. 41-44
Biehler, Matthias, "'Fast nichts' im Umspannwerk," Sudkurier, June 27
Saltz, Jerry, "A Short History of Rirkrit Tiravanija," Art in America, February, p. 82-85
Bloomberg, Katja, "Hauptsache, es schmeckt," FAZ, February 21

1995
Cubarrubia, Eydie, "'Embedded exhibit foes under the covers'" Herald Features, September 20
"Untitled 1996 (traffic)," Navin Gallery Bangkok (press release)
Karcher, Eva, "Die Stadt lockt...," ART, December, p. 130
Martinson, Suzanne, "Edible Art," Pittsburgh Post Gazette, November 26
Lind, Maria, "Parallel and Palindrome," Paletten, no. 223, April, p. 46
Cameron, Dan, "Cocido y crudo," Reina Sofia Catalogue
"Rate mal, wer zum Essen kommt," Parkett, no. 44, p. 96-131
N.N., "Whitney Biennial," Frieze 23, Summer
Flood, Richard, and Rochelle Steiner, "En Route," Parkett, no. 44, p. 114-123
Steiner, Barbara, "Spiegel, Andreas, Rirkrit...," Paletten, p. 4
Rohr-Bongard, Linde, "KunstkompaSS 95," Capital, p. 362
Jones, Ronald, "Rirkrit Tiravanija and Andy Warhol," Frieze, January–February, p. 6
Herbstreuth, Peter, "Meet Tim & Burkhard," Der Tagesspiegel, October 29, p. 21
Melo, Alexandre, "Guess Who's Coming to Dinner," Parkett, no. 44, p. 96-129
Gillick, Liam, "Forget about the Ball and Get on with the Game," Parkett, no. 44 p. 96-129
Flood, Richard, and Rochelle Steiner, "En Route," Parkett, no. 44, p. 96-129
Bertilsson, Sofia, and Mans Host-Ekstrom, "The Small World," Paletten, August, p. 56-58
Smith, Roberta, "Art in Review," The New York Times, June 23
Saltz, Jerry, "Live through this," The New Art Examiner, May, p. 19-22
Jones, Ronald, "Rirkrit Tiravanija and Andy Warhol", Frieze, January/February, p. 60
"Neue Bildende Kunst," January, p. 18
Hainley, Bruce, "Rirkrit Tiravanija," Artforum, January
Cotter, Holland, "A Critic's Dozen To Catch At The Biennial," The New York Times, March 12
Weinstein, Jeff, "Eating Around," The Village Voice, July 18

1994
Relyea, Lane, "Fear and loathing at the Whitney," Frieze, Summer, p. 39-41
Herbstreuth, Peter, "Meet Tim & Burkhard," Der Tagesspiegel, October 29, p. 21
Föll, Heike (interview), "Ich brauche kein Atelier", Zitty, no. 22, p. 40
Foster, Hal (interview), "Feed," Work, no. 1, p. 22-27
Brown, Gavin, "Other Things Elsewhere," Flash Art, Summer, p. 102
Schumacher, Rainald, "Köln Kritik," Flash Art, Summer, p. 51
Troncy' Eric, "It's Alive!" Flash Art, Summer, p. 105
Cameron, Dan, "Food for Thought," Frieze, p. 50
Metzger, Rainer, "Der Angriff der Kunst auf das ubrige Leben," Der Standard, October 22/23, p. 32
Levin, Kim, "Rirkrit Tiravanija," Kunstforum, January/February, p. 170-173
Besson, Christian, "Surface de Reparation," Flash Art, May/June, p. 122
Surface de Reparations, cat., ed. Eric Troncy, Le Consortium, Centre d'Art Contemporain, Dijon, France
"Don't Look Now," essay by Joshua Decter, Threadwaxing Space, New York, NY
L'Hiver de L'Amour, cat., Musée d'Art de la Ville de Paris, Paris, France

1993
Rirkrit Tiravanija, "Interview," Documents, February, no. 5, p. 33
Bonami, Francesco, "The Real Stuff (Dion, Grey, joo, Pippin, Tiravanija)," Flash Art, May/June, p. 11-14, 80, 82-93
Weitzer, Ludo, "The Accidental Tourist," Flash Art, October, p. 44-45
Hixon, Kathrin, "Trouble in Paradise," New Art Examiner, October, p. 31
Schiff, Hajo, "Kunst und Schutt," Kultur, September
Myoda, Paul, "Amateure der Genealogie," Neue Bildende Kunst 2, no. 93, p. 11-14
Backstage, cat., Hamburg Kunstverein, Hamburg, Germany
Fleck, Robert, "Spielhölle- Ästhetik und Gewalt," Rogue, no. 17, p. 17-37
Holmquist, Karl, "Hole in the Wall," The Nordic Art Review
Real Time, cat., essays by Gavin Brown and Emma Dexter, Institute of Contemporary Art, London, UK
Aperto, cat., Biennale Venedig, Venedig, Italy, curated by Matthew Slotover
"When the Music's Over," New Art Examiner January
"Eating with Publicsfear," project for Publicsfear 1, no. 2, p. 38
Myers, Terry, "Review," Tema Celeste, Winter, p. 83
Sleepless Nights, exhibition pamphlet, MoMA PS1, New York
Weil, Benjamin, "Ouverture," Flash Art, January/February, p. 79
Simply Made in America, cat., Aldrich Museum of Contemporary Art, Ridgefield
Wealth of Nations, cat., Center for Contemporary Arts, Ujazdowski Castle, Warsaw, Poland
Sans, Jerome, Viennese Story, cat.

1992
Transgression in the White Cube: Territorial Mapping, cat., organized by Joshua Decter, Usdan Gallery, Bennington College, Bennington
Nesbitt, Lois, "Review," Artforum, December, p. 95
"Rirkrit Tiravanija," The New Yorker, October 5
Smith, Roberta, "The Gallery is the Message," The New York Times, October 4, p. 35

1991
Hess, Elizabeth, "The White Rabbit, (Among Other Alternatives)," The Village Voice, December 17
Heartney, Eleanor, "Review," Art in America, June
Faust, Gretchen, "Review," Arts, April

1990
Joseph, Regina, "Being in Nothingness," The West Side Spirit, February 4
Nesbitt, Lois E., "New York," Art Issues, September/October
Kelly, Deidre, "Works Strange but True," The Globe & Mail, August 17
Hume, Christopher, "Freeze Out," Toronto Star, August 10
Faust, Gretchen, "Review," Arts, May
Phora, Pia, "Review," Contemporanea 3, no. 2, February

1989
Hodgkin, Carter, "Review," Nike 30, October/November, p. 53
Kramer, Hilton, "Soho Show: Prestigious, maybe, but just more shopworn farce,"
The New York Observer, July 31
Smith, Roberta, "Review," The New York Times, July 21
Wallach, Amei, "The Young Turks' Old Master," New York Newsday, July 16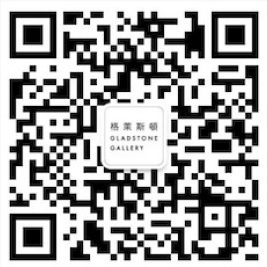 WeChat ID: gladstonegallery